Counterfeit Measures : Holographic security sticker on individual packages
November 03,2020
Hologram

WBA Bearing Authenticator
JTEKT shall supply authentic KOYO product with original holographic sticker to protect our customers and dealers from higher risks of property damage, injury and even loss of life.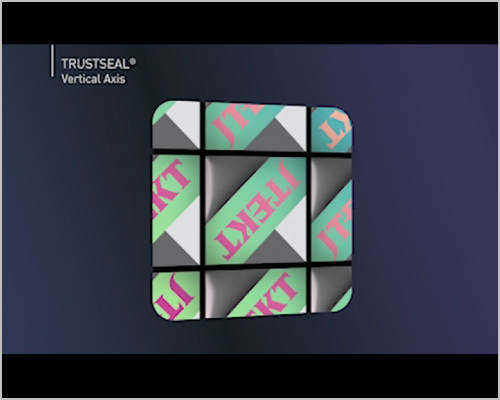 Please learn how to identify your products are genuine as below:
(*Please also check the video of hologram matches.)
Check the holographic effects
1.Multi-Angle Text
Tilt to the left and right, the logo alternates between "JTEKT" and "KOYO"

2.Tilt to the back and front, the grid line appear in a blight blue-green color.

3.Dual Color Stage

Rotate 90 degrees and look for the repeated pattern: Triangle white-black contrasted color will be shifted from right to left.
We may verify as counterfeit if the above three-patterned holographic effects are not shown.
Please go to check the video of hologram matches, it makes easier for you to understand the hologram effects.
If you have doubt holograms or suspect that you have purchased the products may be counterfeit, please contact and report to JTEKT.
JTEKT has cooperated with World Bearing Association (Hereinafter called WBA) and launched WBA Check App (WBA Bearing Authenticator) to protect public safety and to prevent customers from being swindled.
Click here to see how to authenticate your product with New App.