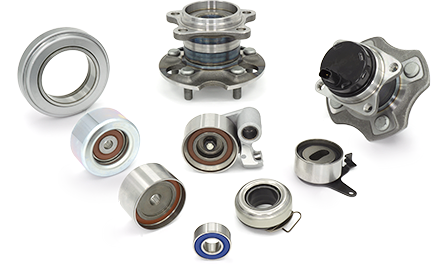 Product Development to Anticipate
Customer Needs

Product Development to

Anticipate Customer Needs
A great many JTEKT products are used in cars.
In the engine, the transmission, the hub, the steering system, the electrical devices, and so on, as the car's performance improves dramatically, the performance requirements for components (long service life, low-friction torque, light weight, etc.) are also increasing.
JTEKT is working hard to develop products to anticipate customer needs.
Find information relating to product release and development