Report for Testing data of Fake / Copy Bearing and How danger it's used.
May 18,2021
Technical Data : Risk to use counterfeit bearings
JTEKT committed that we aim at the eradication of Fake Bearing in Global basis, we are executing countermeasures by all means together with many organization in each countries and our official distributors.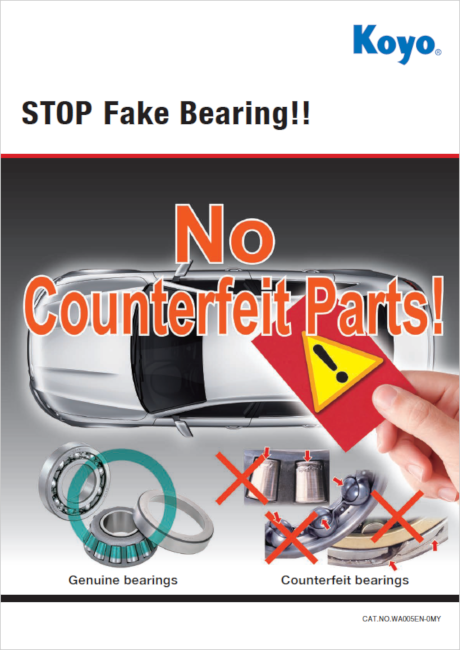 Hereunder, we summarized the testing data for life time and durability and comparison with JTEKT's Genuine one. This report says how the Fake Bearing is poor quality and leads to Danger and effects to your precious car and its performance.
For Customer's safety and credibility, Please kindly used of this report and we strongly recommend you to purchase Genuine Bearing from JTEKT official distributors.
[ PDF ]STOP Fake Bearings!!! No Counterfeit Parts
If you doubt it's Fake?
In recent years, many fake bearings are spreading out worldwide, One of Japanese Major Brand, JTEKT's Bearing [Koyo] also much suffering from such Fake Bearing in Global basis.
Now a days, Fake Bearing is not easily detected and judged at a glance, however, its precision, performance and durability is definitely less than genuine one. If you accidentally purchased and installed Fake Bearing into your car or machine, that would cause serious problem and damage, in worst case that would risk your lives.
Before you use Bearings, if you doubt and find irregular product appearance, label and carton, Please kindly contact JTEKT or JTEKT's official distributor as below.

Preferably before you purchase bearing, Please kindly check whether that distributor is official one.

For further information, please contact or send your inquiries to JTEKT.