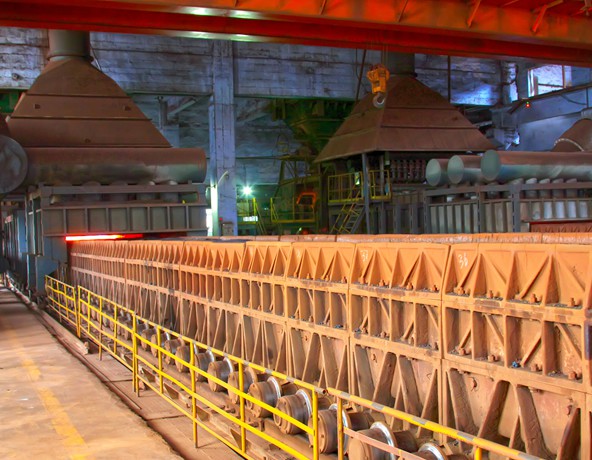 Development of Bearings and Intermediate Seals
for Pallet Cars on Sintering Machines Used in Steel Production
Equipment 2.5 Times Longer Unit Service Life
and a Dramatic Increase in Productivity
Customer outline

Steel manufacturers (steel industry, steel production equipment)
in possession of sintering equipment in a variety of international markets

Product

Bearings for pallet cars on sintering machines for steel production equipment
Problems

Heavier applied load caused by the increased load capacity resulting from width expansion
Increased impact load during ore discharge
Damage on bearings due to the intrusion of foreign matter such as dust
Difficulty in forming an oil film due to extremely low-speed rotation

Solutions and Results

Wheel bearing:
Higher sealing performance thanks to the integrated bearing/seal structure
Intermediate seal:
Enhanced suppression of the intrusion of foreign matter by means of multiple lips (a specialized design)
Pressure roller bearing:
Improved outer ring strength by optimizing its thickness
Pressure roller bearings prevent sudden fracture of the outer ring during operation (within the regular maintenance cycle).
Wheel bearings reduce the intrusion of foreign matter into the bearing, thus improving the grease condition and improving the bearing service life..
Comments from Our Customers
The pressure roller bearings reduce the number of occurrence sudden failure of the equipments compared to plain bearings, and contribute to stable operation.
The wheel bearings and intermediate seals allow for a longer maintenance cycle.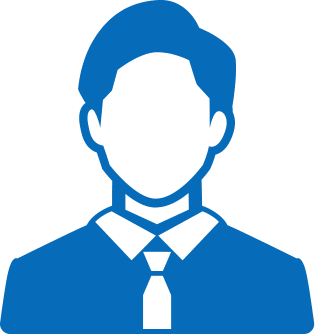 In all the equipment of steel production facilities (not just sintering equipment), damage to bearings results in decreased production and other significant losses.
The usage conditions are harsh, and we have proceeded with development with the goal of improving sealing performance and impact resistance, but we intend to strive for further improvements going forward.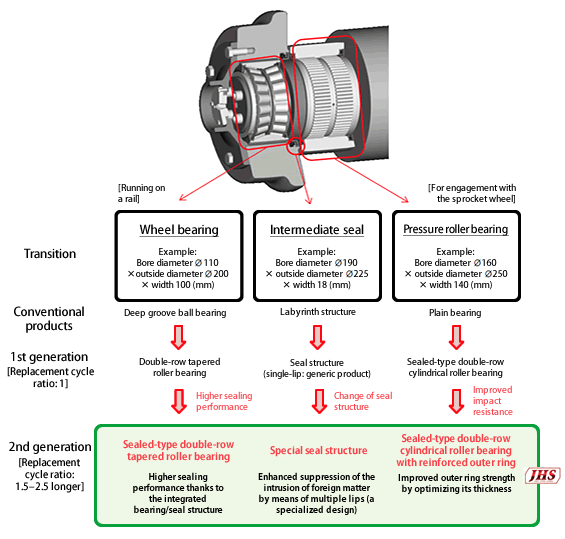 JHS (JTEKT Hyper Strong) Series for Use in Steel Production Equipment
For Pallet Cars in Sintering Equipment
Sealed-type double-row tapered roller bearings for wheels

Higher sealing performance thanks to the integrated bearing/seal structure

Intermediate seal for wheels

Enhanced suppression of the intrusion of foreign matter with multiple lips (a specialized design)

Sealed-type double-row cylindrical roller bearings for pressure rollers

Improved outer ring strength by optimizing its thickness