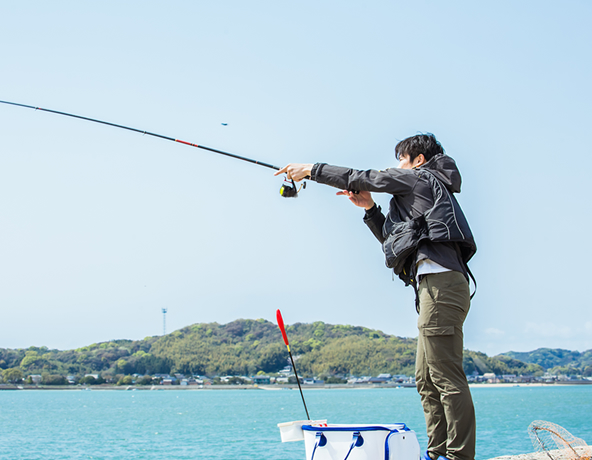 Development of a Low Idling
Torque One-Way Clutch
Problems

We want to further reduce the idling rotational torque (i.e., the resistance) of the one-way clutch during locking mode rotation, but also to maintain locking performance.
Rust leads to a reduction in functionality.
We need to reduce the weight of the machines into which the bearings are installed.

Solutions

Optimizing the spring shape to reduce idling rotational torque while maintaining locking performance
Using stainless steel for the springs as a rust countermeasure Performing surface treatment on the outer ring and the roller
The following two measures were taken to achieve a lighter weight:
・ Reducing the thickness of outer ring

(pressing)


・ Using resin cage
Reduced the idling rotational torque during locking mode rotation while also securing locking function


(1/5 the idling rotational torque of JTEKT's conventional products)

Achieved a high level of rust resistance and durability through the use of stainless steel for the springs
Succeeded in reducing the weight through the use of resin cage, and reducing the thickness of outer ring (1/2 that of JTEKT's conventional products) by pressing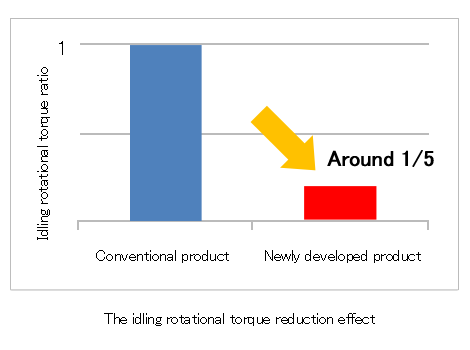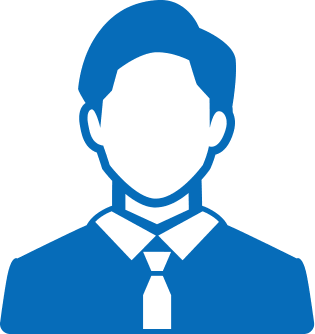 We put a great deal of attention into reducing the idling rotational torque during locking mode rotation.
A one-way clutch severs the transmission of the driving force during idle mode rotation, while it needs to transmit the driving force during locking mode rotation when it is necessary to limit energy loss as far as possible. The idling rotational torque (i.e., the resistance) of the one-way clutch during locking mode rotation, significantly affects the power transmission, and so there is a demand for a reduction in idling rotational torque. In order to respond to this need, we optimized the shape of the one-way clutch springs, and by doing this we were able to develop a one-way clutch that, while maintaining the same reliable locking function, had a significantly lower idling rotational torque during locking mode rotation.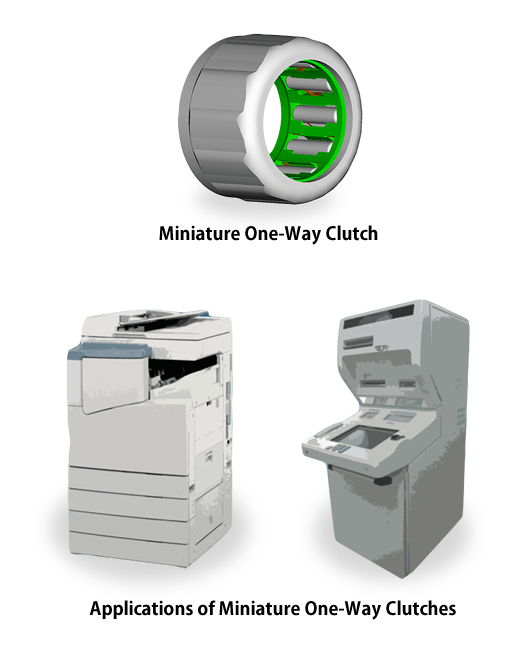 Based on advanced technical skill and ample experience, we have developed a range of high-load type and low-load type products. Shaft diameters range from 4 to 12 mm.

Major characteristics

Creation of detent protrusions on the outside diameter surface of the outer ring prevents creeping without strict setting of dimensional tolerance over the fitting surfaces.
Prefilled optimal grease eliminates the need to refill the oil and grease in normal operating conditions.
Preassembled integrated modules made of synthetic-resin housing and one-way clutch are available. Custom design for various items such as gears, timing pulleys, cams, and rubber rollers is also available. Please contact JTEKT.