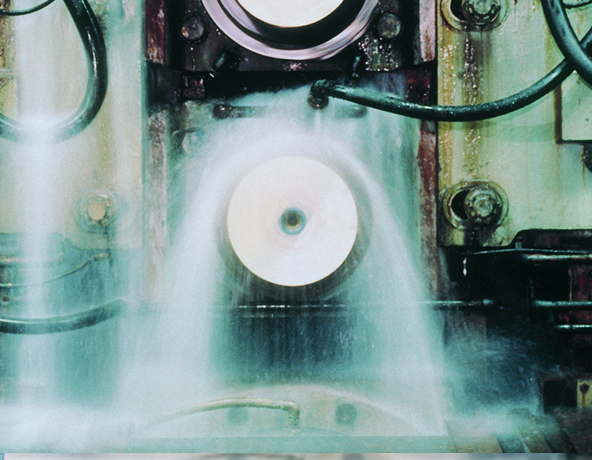 Development of an Oil Seal
for Steel Rolling Mills
Customer outline

Steel manufacturers



Product

Drive shafts
Problems

A longer service life
Maintenance cost reduction

Solutions

Changing the shape of the oil seal
Changing the materials by lower temperature increase

Where the newly developed oil seal is used

Changed the shape of the oil seal
By performing analysis on each design factor of the shape of the oil seal lip (the portion circled in red in the diagram to the right), we fundamentally reviewed the shape.

Longer service life with the changed shape
Thanks to this, we were able to succeed in maximizing the pump force (the force that prevents intrusion of water and foreign matter) and reducing the amount of water intrusion into a bearing by more than 70% compared to conventional products.
In this way, we were able to reduce sudden bearing damage resulting from deterioration in lubrication, and achieve an oil seal with a longer service life than conventional products.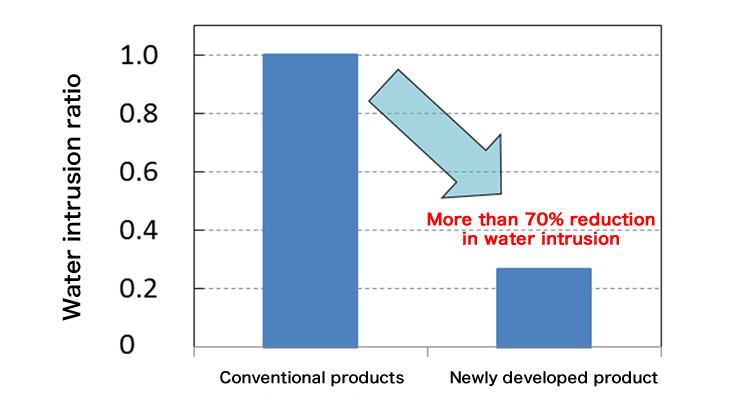 Reducing cost by application of nitrile rubber
By changing the shape of the lip, the temperature increase of the oil seal was reduced by 30% compared to conventional products.
This allows for the application of NBR(an inexpensive oil seal material widely used in bearings for steel production equipment) within the operating temperature.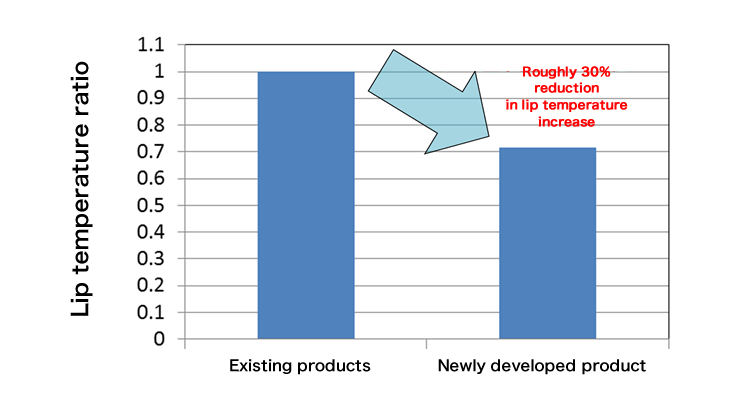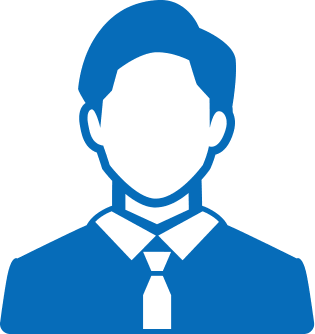 Reducing Our Customers' Maintenance Costs
Steel production equipment is operated in extremely harsh environments, where machinery is exposed to high temperatures, water and mill scale (a film of iron oxide that forms in the processing of hot iron). The bearings used in this equipment must continually withstand heavy loads and high-speed rotation, and the oil seals need enough sealing performance for harsh environments.

This newly developed product has been designed to improve sealing performance and significantly reduce the temperature increase and the amount of water intrusion, thereby contributing to a longer bearing service life and a reduction in maintenance costs for our customers.

(Steel Group, Large Bearings Engineering Office, Industrial Machinery Application Engineering Dept.)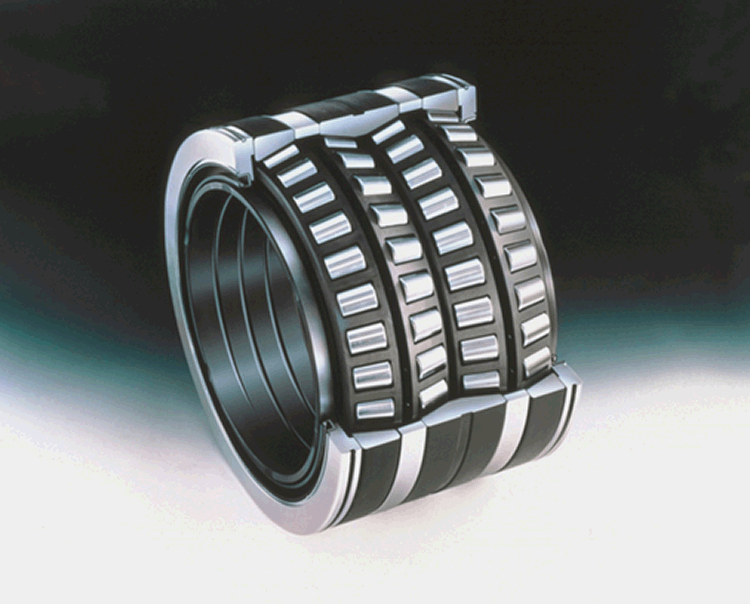 Roll Neck Bearings
Bearings used for steel mill roll necks must cope with loads and high-speed rotation in harsh environments. In order to respond to these needs, JTEKT works daily to resolve related issues such as developing bearing materials and improving bearing seal performance.

The JHSⓇ Series for use in steel production equipment

(JHS is a registered trademark of JTEKT)


・Sealed type four-row tapered roller bearing